We all know that B2B sales don't just happen. Before you can work with prospects and close the deal, you need to have qualified leads that you can convert to sales, which is why the role of the marketing specialist is so critical to the B2B sales process.
The marketing specialist's job is to generate sales using online marketing strategies such as social media, web marketing, direct email, webinars, blogging, and search engine optimization (SEO). It's the marketing specialist's job to add leads to the sales funnel, and that role has become more important as B2B customers have become more self-selecting.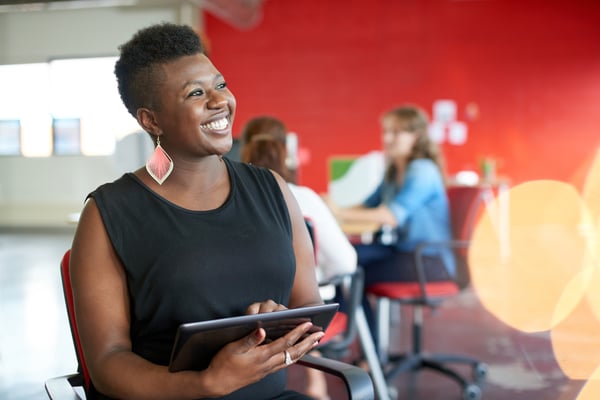 These days, B2B buyers are better educated than ever, which means that they are taking charge of the sales process. According to Forrester, 68 percent of B2B buyers prefer to research solutions rather than talk to a sales rep, which is up 15 percent from two years ago. Gartner research shows that B2B buyers spend only 17 percent of their time talking to vendors, but they spend 45 percent of their time doing their own solution research.
As a result, B2B selling has changed. Buyers are no longer looking to be sold by sales reps. Instead, they know what they need and are looking to vendors for more information and help in solving their problem. They are looking to sales reps so they can serve as technical consultants.
This makes the marketing specialist's job even more important to driving B2B sales. It's up to the marketing specialist to attract B2B buyers during the buyer's research process so that sales reps have an opportunity to present a solution. The marketing specialist attracts B2B buyers by offering insight into strategies that solve their business problem, which gets them to come back seeking more information.
A Marketing Specialist by Any Other Name
The marketing specialist is also known by other job titles. Sometimes they are called digital sales executives, or SEO marketers, or online marketing managers. Whatever you call the position, its job is to build product and brand awareness and attract interested B2B buyers who are seeking a solution that matches your products or services.
In addition to proactive online marketing, most marketing specialists are often responsible for the company website as well as SEO and campaign performance analytics. They are usually adept at web marketing campaigns and understand how to manipulate target keywords and apply metadata. Marketing specialists also tend to be excellent writers and communicators and understand how to package value messages in online content and sales collateral.
A good marketing specialist is also highly adaptable. Online marketing is a volatile field, with new rules, new techniques, and new algorithms emerging regularly. It's also the marketing specialist's job to stay on top of the latest online marketing trends and techniques.
Good sales organizations choose their marketing specialists carefully. It's not a junior position and requires specific skills and expertise in communications and marketing. It also requires good analytics skills to determine what is working and what isn't, and to understand how to change course and improve results. In fact, many marketing specialists are promoted to senior management roles to oversee online marketing and branding initiatives.
Marketing Specialists Attract and Filter Leads
The marketing specialist's role is often misunderstood by sales reps. How many times have you heard sales reps blaming marketing for not delivering enough leads or delivering poorly qualified leads? The marketing specialist's job is to create high-quality content that attracts qualified leads. If you think of it as fishing in an ocean of potential buyers, you can never predict how many fish (or what types of fish) you will catch.
However, the marketing specialist cannot guarantee a specific number of leads or the quality of the leads they do attract. Even with terrific content and a strong call to action there is no guarantee that a lead will step forward looking for a product demo. The marketing specialist's primary job is to build brand awareness, and it's brand message dissemination that must pique the interest of B2B buyers so that they continue to include your solution until they are ready to engage.
When a lead becomes a prospect, it's up to the marketing specialist to guide them to the presales process until they are sufficiently qualified to turn it over to sales. The attrition rate for leads will vary, but by the time the prospect has self-qualified with the help of the marketing specialist, they should be ready to engage in a consultation with a solution sales rep.
Outsourcing to Find the Best Digital Marketing Talent
Many of our teams at MarketStar are now adding a marketing specialist role to the team to build out new avenues for collecting new leads. In fact, we've found that adding digital marketing talent to your outsourced sales team can be a winning solution for ensuring better leads.
By outsourcing this role, you can also take advantage of a larger team of professionals and specialists. Sales as a ServiceⓇ providers like MarketStar have in-house specialists who focus on SEO, lead qualification, analytics, and other functions and have a comprehensive set of software and sales tools. Detailed analytics also make it easier to see what aspects of online marketing are working and where to focus to improve ROI.
To learn more, be sure to read our e-book, Is Outsourced Inside Sales Right for You?