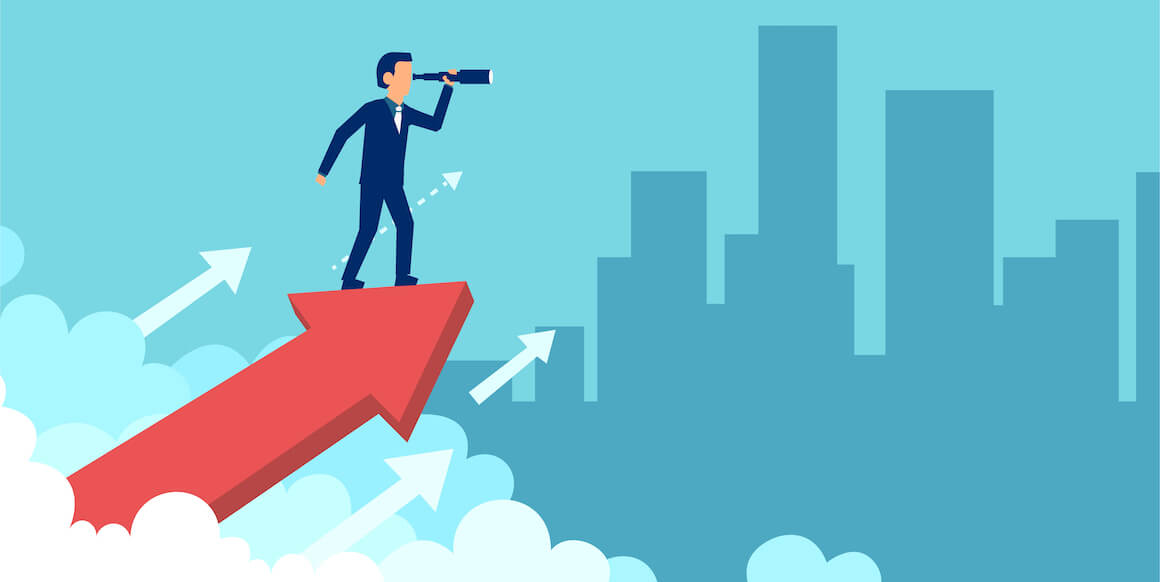 Everything in the business is working perfectly. Production is streamlined. There are processes in place that position the company for growth. The website is optimized. Marketing is bringing in leads on a regular basis. In fact, it's bringing in more leads than the business can reasonably handle with its current staff. It's time to scale, but that requires more funds than the business owner currently has available.
Meeting the Growth Challenge
In your search, one of MarketStar's solutions stands out: A team of five salespeople managed by an account specialist sounds like your ideal solution right now. MarketStar has experience getting teams up to speed quickly and can take the heavy lifting off the business owner's shoulders by handling details such as managing the staff, dealing with employment taxes, and distributing the daily workload. This allows the business owner to focus on more important tasks, such as developing new product lines and maintaining profitability.
The cost of hiring MarketStar may seem out of reach for an SMB that isn't already pulling down millions of dollars in annual revenue. The business owner may be completely confident that the profits would increase to cover the cost after that initial ramping-up period. However, raising the capital required to get started is the hurdle they need to overcome. Rather than give up on the vision of growth or take shortcuts that may prove costly in the long run, there are several options for them to find the funding they need.
5 Ways for SMB Owners to Fund Scaling and Growth
Aside from the standard options of conventional bank loans, including term loans and short-term loans, business lines of credit, and business credit cards, there are options for funding growth that may work better with the circumstances of the business owner.
1. Invoice Factoring
Selling off a portion of the value of unpaid invoices is one way to raise money quickly—especially if the value of those unpaid invoices is significant. The business owner receives 80-90 percent of the money owed, and when the client pays the invoice, the lender deducts their fees from the money paid.
2. Investor Crowdfunding
Thanks to changes in the rules for business investing a few years ago, ordinary individuals are now empowered to help fund the growth of small businesses using crowdfunding. It isn't surprising to know that there are government regulations to follow in setting this up, but it is a viable option for many small-business owners that can be the key to growing when the time is right.
3. Revenue-Based Funding
Sage Growth Capital is one example of a business that offers revenue-based funding, which is a cross between equity investing and debt-based financing. As Sage Growth Capital's site explains, "For the entrepreneur, it [revenue-based financing] provides capital that is paid back over time like debt. Unlike traditional debt, Sage's version of RBF doesn't require personal guarantees or collateral (some RBF providers do require personal guarantees and/or collateral), and the payments vary based upon your sales. For the investor, it provides equity-like returns over the short term. Unlike traditional equity, when you pay back the investment plus a pre-negotiated return, the investment is done and the investor is not on your capitalization table permanently."
4. Grants
Grants don't have to be paid back, which makes them the best kind of money. There are many requirements the business owner must meet in order to get these grants, but they are worth the effort. Each grant has its own time period for application and restrictions on eligibility. Read closely, follow the instructions to the letter, and when in doubt, ask for help.
5. The Small Business Administration
Every major city has a Small Business Administration office that provides free help and support for everything from startups to growing small businesses. They also offer a couple of different small business loans, 7A and 8A, each with their own requirements for eligibility. Furthermore, they offer mentorship and a wealth of information about resources available to small businesses.
When All Else Fails, Get Creative
No matter the dream or the desire, there's a way to make it happen. One creative strategy found on YouTube called client-financed acquisition involves leveraging the 30-day window for credit card debt repayment to fund scaling and growth at no cost to the business. Be sure to conduct a thorough search of Google and YouTube for other creative ideas or consult other business owners for ideas and recommendations.
To learn more on this topic, check out our e-book, Sales as a Service: The MarketStar Advantage.