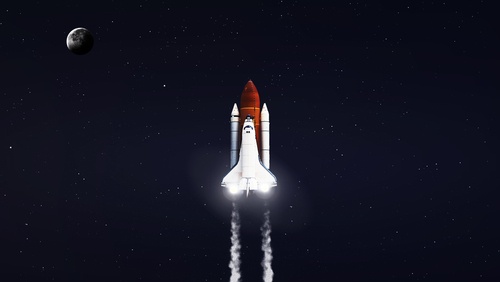 Guest Blogger David O'Brien, with Partner Perspectives shares insight gained from living in the partner world (while operating a reseller business). He understands, firsthand, what works and what doesn't work with vendors and the relationship investment made to succeed with channel partners. MarketStar and Partner Perspectives have joined forces to create a Channel Readiness program that provides Channel assessment, planning, implementation, and framework guidance to position vendor channel partners for maximum performance.
Are you considering launching a new product, a new partner program or expanding into a new market? Maybe you've lost some partners to a competitor? Or have a new product line and are unsure how distribution plays a role? Or you may ask, "Do I even have the right partners for MY business?"
Channel Readiness is your launch pad for success; it's all about being prepared. This includes the right partner profile, a scaling model, product marketing, a strong sales team, defined metrics and activities, an understanding of channel capacity, and compelling partner offerings.
We are living in a different era. Things are always changing.
The economy has changed

The delivery model to customers has changed

Partners have changed

Your competition has changed
What hasn't changed? The fact that there are really only three types of hardware and software manufacturers.
Curious where you fit in? Look and see for yourself:
You have no channel

You have V1.0 of a channel

You have a channel and it has gone through a series of refinements
Let's say you are in Camp 1 and you sell everything directly to the end customer. If this is your business model and you have no reason to change, this article isn't for you. But, if every year, the executive team says, "We need to improve our reach," or "there are segments of the marketplace we can't penetrate," and "we need to improve our total cost of sale numbers." Guess what? It's time for you to explore the indirect route to market options.
If you are in Camp 2, you have made the initial leap. Chances are you still have a strong direct sales team, or you are a relative newcomer and began as a channel-only organization. Now that you're in, is this harder than you thought? Why does the direct team have more resources available? Why is all our marketing "To" focused, rather than "Through" and "With"? Why do we exert all the effort to put deals on the partner's paper and give them a discount? Do I even have the right partners for MY business?
Or maybe you are entrenched in Camp 3, with the majority of your competitors and peers. You've witnessed it all. You've tweaked, yanked, started, and stopped. You likely have a highly functioning program with a significant revenue contribution from your partner ecosystem. But, you've switched your focus to a cloud-first model and your partners haven't kept pace. Or, perhaps you've acquired a company or two with their own independent partner programs and you need to consolidate? You understand that you need further expertise and guidance to stay competitive.
Finding channels that will transact starts with Channel Readiness.
Are you ready?