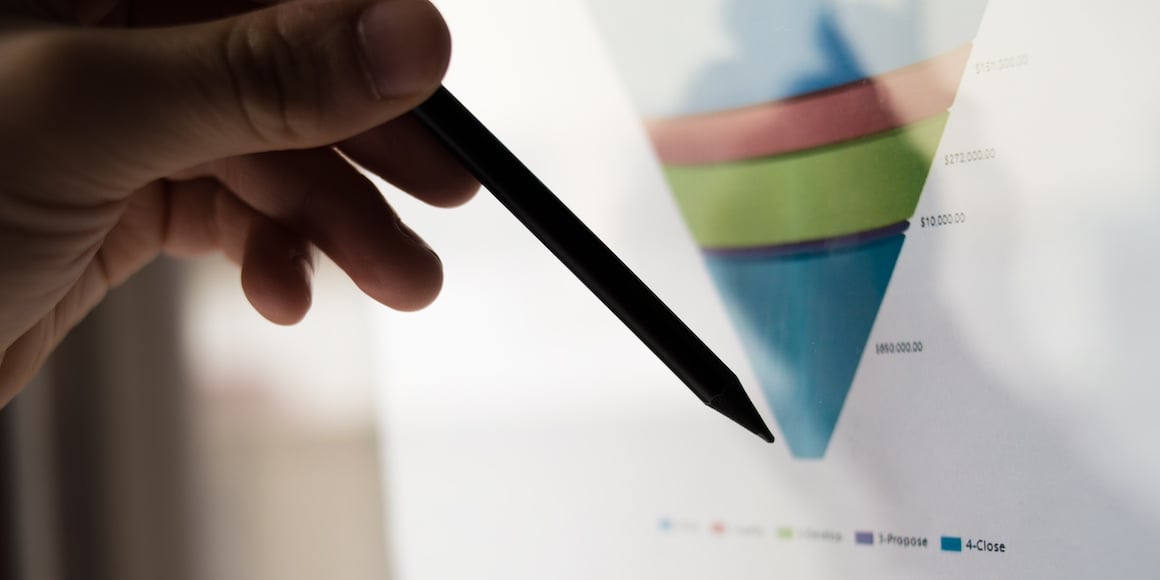 To stay competitive, you need to find and score the right prospects and qualify or disqualify them quickly. If you have lead volume but don't generate valuable leads, you might need some help with your lead generation and qualification process. A perfect formula for lead generation continues to be a challenge in the B2B world.
The Fresh New Rules of B2B Engagement
When assessing effective lead generation tactics, you have to balance lead volume against your return on lead generation investment.
Email, content marketing, social media, SEO, online events, and other strategies can yield valuable sales leads. According to statistics from HubSpot, SEO (14 percent), email marketing (13 percent), and social media (12 percent) yield more B2B leads while traditional advertising (3 percent), PPC (6 percent), and direct mail (6 percent) perform comparatively poorly. According to a study by Chief Marketer, email marketing generates the most leads (61 percent), followed by live events (54 percent), and SEO (46 percent), delivering higher ROI for lead generation overall. Those strategies are good for generating lead volume, but what about generating quality leads?
Today's B2B buyers are more proactive in seeking out the solutions they need, which is good news for B2B vendors. Rather than having to hunt for leads, the best qualified B2B leads are already searching for what you have to offer. Your job is to make it easier for them to find the right solution and engage them to learn more.
With the increased isolation of working from home, traditional sales calls no longer work, and vendors have to find new ways to engage prospects. The old scattershot approach to content marketing, designed to attract interested prospects, is outdated. Buyers are looking for specific solutions to address their business needs, and that means attracting prospects with more consistent, relevant, and personalized information.
As online marketing continues to evolve, B2B buyers have come to expect the same personalization and customized information they get from consumer brands. According to eConsultancy, 80 percent of companies report an uplift since implementing personalization, and HubSpot reports that personalized calls to action convert 202 percent more effectively than generic calls to action.
To generate valuable leads, more companies are honing their online marketing strategies to be more focused, more personalized, more authentic, and more engaging.
Relevant Tactics to Generate Valuable Leads
When developing B2B lead generation programs, you want to focus on techniques that deliver quality leads rather than just quantity. Specific lead generation tactics have proven to be more effective, especially when you think of the B2B buyer as a consumer.
1. Personalized email marketing campaigns
Personalization has a big impact when it comes to generating qualified leads. However, personalizing emails is only the first step. To be effective, you have to apply a personalized approach throughout the entire engagement.
B2B buyers are looking for solutions specific to their needs, so you need to curate content and customize marketing and technical data to meet specific buyer personas. Create custom information and landing pages with a focus on specific needs or applications, job functions, or accounts. Prospects should feel you are talking directly to them,
An interactive experience also promotes engagement, Ask questions. Offer surveys. Show interest. Share content that will interest them but also take the time to learn more about them. Engagement promotes connection with your brand and your offering.
2. Curated content, the Netflix model
Consumers have learned that, thanks to the internet, they can shop for exactly what they want. B2B buyers know what they are looking for, so rather than trying to convince them to buy what you have to offer, show them you have what they want and need.
Applying what some call "the Netflix model" of content delivery can help you generate more valuable leads. Rather than providing generic information, offer custom content that they can choose to view that shows how you can address pain points and organize it in content hubs that make it easy to find.
Organizing content into custom channels by industry, job function, and so on, provides a simple way for visitors to learn about your company and its offerings while illustrating that you understand what they are seeking.
3. Webinars designed to engage
One tool that brings together personalization and engagement is the webinar. Webinars can be customized to address unique problems, job functions, and vertical markets. They also provide a means to present content carefully prepared to meet the needs of a target audience.
More importantly, webinars promote conversation. In addition to surveys for audience interaction, participants can post questions. That's why 73 percent of B2B marketers say webinars are the best way to generate high-quality leads, and 70 percent of webinars are designed to promote sales and engagement.
How MarketStar Can Help You Make A Difference
Personalized selling requires additional resources, which is why outsourcing lead qualification is becoming an increasingly popular strategy. Hiring outsourced sales support gives you extensive resources that can identify valuable leads and generate qualified prospects with the kind of personalized attention B2B buyers have come to expect.
For example, having live chat support to engage web visitors, answer questions, and direct them to the appropriate information and content is one highly effective way to apply engagement and personalization. Chat has proven to be one of the most effective tools for lead nurturing, improving customer experience, providing deeper prospect insight, and removing points of friction in the buying process.
Outsourcing lead qualification also simplifies ongoing engagement. Few B2B prospects make a buying decision on the first visit. By outsourcing lead qualification, you can maintain a smart cadence with personalized one-to-one outreach to lay the foundation for the sale.
MarketStar is an expert at lead nurturing and qualification. We work as an extension of your marketing and sales team, providing customer engagement and experience designed to drive sales.
If you want to learn more about how outsourced Sales as a Service® can help you with lead qualification, be sure to download our guide, Is Outsourced Inside Sales Right for You?