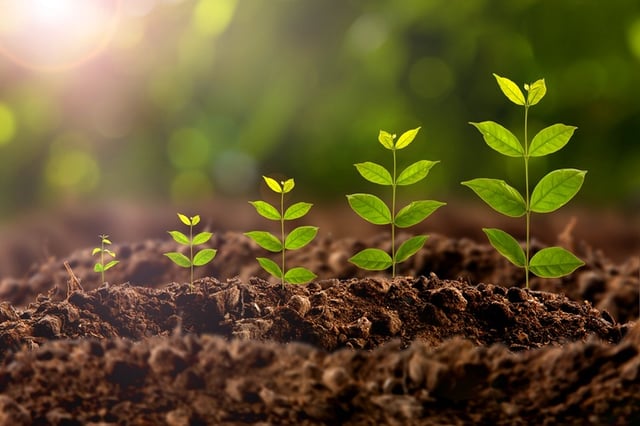 If you run a channel, your primary focus is on growth. You want to drive revenue through partner recruitment, geo expansion, new verticals, sales training, market intelligence, and technology enablement. The truth is, channel sales are here to stay and you need to be on top of the changing environment.
However, recruiting partners and making sure they're enabled and actively selling your latest products and services can be challenging. To help, we've identified three channel management tactics to set you up for rapid growth.
1. Look for a good fit.
When recruiting partners to sell your products and services, it's important to put in the legwork to find logical, long-term fits. As the business landscape becomes increasingly specialized, it's become difficult to profile a broad partner community, due to new technologies and sectors and a shifting partner landscape. Value-based channel programs now encompass a variety of partner profiling elements across sales, technical, marketing, and services-delivery capabilities.
It's important to line up your skills with your partner's capabilities to see what each of you needs in order to grow together. For any partnership to work, both parties must be working toward a mutual goal. Before you begin, however, you must consider your partner strategy. Your partner team needs to work with your product and sales teams to understand both your product roadmap and the functional gaps that currently pose sales challenges. By assessing your company's strengths and weaknesses, you should be able to match the ability of partners to fill those gaps.
It's up to you to implement a simple, yet reliable partner segmentation and profiling process. Channel sales teams should adopt a scoring system that combines traditional partner profile elements such as revenue, verticals covered, and technical certifications with non-traditional elements—marketing strength, knowledge of the market, sales, methodologies, demand generation capabilities, and an understanding of how they make money—to predict the success and stability of the partner.
Capturing this information may take a series of actual strategic reviews with the partner. Combined with automation and analytic tools, this data provides a comprehensive view of your partner's capabilities. Data integration that incorporates forecasting and SFA systems, partner profile databases, industry data, and distribution point-of-sale information furthermore helps your channel sales team identify and reach out to a partner with relevant content or offers for action.
2. Measure early—and often.
"What gets measured gets done" may be an old cliche, but it holds true if you're looking to grow your channel. Especially when you consider that 78 percent of employees indicated they'd work harder if their efforts were better recognized and appreciated, according to a Globoforce survey.
The benefit of measuring channel partner success is twofold. First, it encourages trust and accountability, which sets the foundation for any ongoing relationship. Second, it provides an expectation of growth and performance. Regular conversations with the partner, where attainment is discussed and goals and set, is the perfect way to help them meet and exceed expectations.
Your organization must make investments and program decisions based on real analytics. Here are three basic components that should be measured.
Onboarding completion rate: How many channel partners finish your onboarding program? From lead gen to conducting demos to actually closing deals, tracking partners' progress is a good indicator of engagement.
Partner certification rate: Onboarding doesn't necessarily indicate that partners are ready to sell quite yet. Consider implementing a certification process that demonstrates when partners are fully enabled. Regardless, your onboarding efforts aren't complete until the partner is ready and able to sell.
Partner rep KPI rate: It's up to you to establish key performance indicators (KPIs) for your partner's reps that are aligned around your business objectives. Tracking partner rep KPIs and correlating them with performance can identify knowledge gaps and engagement levels.
Implementing a data-driven culture to guide your channel investments creates a major competitive advantage. Analytics should guide your decision making about partnership development and investment.
3. Empower your partners.
It's important for your team to empower your partners with the right information at the right time.
Matt Heinz, president of Heinz Marketing, suggests creating a sales toolkit for partners to ensure you're doing everything possible to set them up for success. The kit can include personalized sales collateral, email samples, ad copy, case studies, webinars, and any other messaging platforms to empower them to sell, and of course, in today's partner environment these can be virtual or physical resources.
Furthermore, Chanin Ballance, president and CEO of Veelo, suggests modularizing content around each stage of the buying process and breaking it down into "micro content." These digestible pieces make it easier for partners to commit information to long-term memory. "The brain needs help," she says. "Smaller, more manageable 'chunks' or 'bits' of information make learning more practical."
Rapid growth is only possible with consistent efforts. Your sales reps should be in constant (possibly daily) communication with your top-tier partners. Second-tier partners may require weekly conversations. And you may only talk with third- and fourth-tiered partners on a monthly or ad-hoc basis. Regardless of the cadence to grow your channel, you need the right, empowered, and truly committed partners, in order to see long-term results.